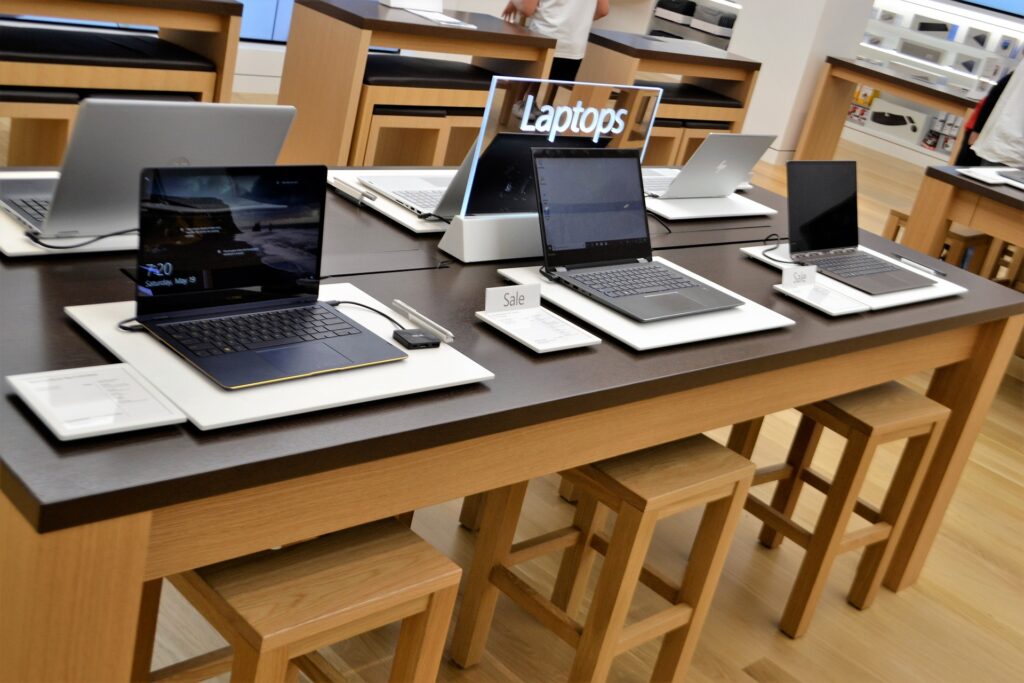 When picking a new computer there are a lot of things to consider. Many of these specifications can be confusing but we at TMC2 want to break down some of the walls and make things less confusing. So lets answer some FAQ's for picking out a new laptop or desktop
Do I need a PC or Mac? Depends. Are you currently a Mac user? Then probably yes, if you aren't the most tech savvy person learning a whole new platform can be extremely frustrating to learn if you are looking to just hit the ground running. Things are quite different between Macs and PCs. If you are looking to switch from a PC to a Mac or the other way around make sure you are doing it for the right reason. Macs have a lot of great media creation software built in, where PCs tend to use Microsoft office and outlook much better. Get the whole picture before making the decision
Do I need more RAM? It depends on if you multitask or if you have a lot of browser windows open. RAM makes it easier for computers to do more things at once. If you are a simple user you probably could get away with 8GB of RAM but we suggest 16GB if it is in your budget as it will make multitasking easier. If you have dozens or hundreds of windows and tabs open then 32GB may be needed for the computer to run smoothly.
What kind of CPU do I need? You may be tempted to save money but getting a less expensive model by AMD or a lower level processor by intel in order to save money. Usually this results in the purchase of a PC that is deficient not only in CPU power but in other areas. We find budget CPU based pcs to have lower build quality and function poorly and last less than the 5-6 years that we hope a decent PC would last. High end CPUs are needed for things like graphic design and gaming applications. We recommend at least the newest generation intel i5 Processor.
Graphics cards: Many laptops and desktops come with additional graphics cards to help with applications like Gaming and 3d Design. If you are planning on playing the latest greatest video games or if you do a lot of graphic design and video editing, you may need a graphics card. These can be difficult to add on later for desktops as they often require additional power. It is not possible to upgrade the graphics card on a laptop. So knowing these two things its often best to buy the graphics card you need right away instead of hoping you can upgrade later.
Storage. It goes without saying that we recommend solid state storage. This usually means that your new computer may have less storage space than an older one as SSD storage is more expensive. The SSD's speed and durability more than make up for its cost but if you need to maximize space there are other ways to free up the room you need. Using a cloud based file sharing platform like OneDrive or Dropbox can store your data safely on the cloud, freeing up space on your drive. Also using cloud photo storage and organizing services can also free up space on the drive, allowing you to safe money on the purchase.
If you are looking to upgrade your current setup, we're having a sale this month! please give us a call today at 630-942-8622 or contact us.