It's the best time of the year! Once again we've made a list (and checked it twice) of our Favorite Things.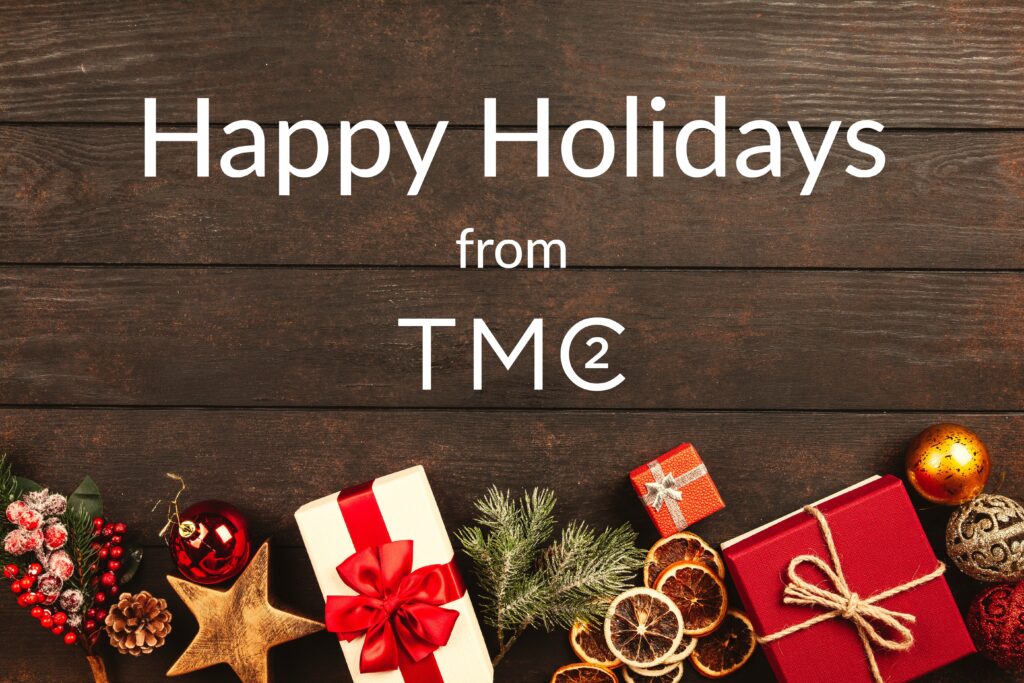 TMC2's most loved software:
Antivirus Software
We recommend Vipre Advanced Security for all of our clients. It runs on Windows and Mac. Security threats are getting more serious every day and this makes it easy to protect yourself. Click here for more info.
Online Backup
We love Backblaze online backup. It runs in the background whenever you're connected to the internet, keeps 30 days of file history and offers unlimited storage for $70/year per computer. Also for both PC and Mac. Click here for more info.
Our awesome techs' Favorite Things:
Mike loves Pluto TV
This is a completely free service that doesn't even require an account. It includes a surprising number of older television shows and movies across a wide variety of genres.  It is ad-supported (with the same commercials too frequently played on a given channel), but that's the only "cost" to the service.  It's available through your web browser at pluto.tv and via app on most phones, tablets, and smart TVs.
Jake loves Modular Synths
Modular synthesis doesn't require a keyboard and resembles a network patch bay. Individual modules generate voltages that can produce and change pitch, filtering, oscillation, timing and more. It scratches the technician and musician itch!
Scott loves Smart Home Devices
Smart plugs allow you to plug in a device and schedule when the device should turn on and off. These are especially useful for Christmas lights. If you have an Alexa or Google Assistant, you can also turn them on and off with a voice command!
Color changing smart light bulbs allow you to change the color of your indoor or outdoor lights to match the current holiday season without having to replace the bulbs each time. You can set them to white during the day and off season.
Paul loves Udemy.com
This site isn't just for IT people. While they do offer tech related courses, they also have courses on cooking, foreign languages, sign language and graphic design software. A lot of courses to fatten your brain and who doesn't love the excitement of learning something new. You can purchase individual classes or access a library of classes via a monthly subscription.
Adam loves the Playstation 5
The PS5 is an awesome gaming system with some of the best console exclusive games, like God of War Ragnarok, Ratchet and Clank, and Returnal. It supports 4K monitors, up to 120Hz, and recently received an update that allows you to turn on Variable Refresh Rates, for monitors that have VRR capabilities.
TJ loves the Sony WH1000M5 Wireless Headphones and LG ThinQ TV's
These Sony headphones do it all: Active noise cancellation, speak to chat automatically pauses your music and lets you hear what's going outside the headphones and 30 hour battery life with quick charging. They can also connect to multiple sources at once so I can work with both my phone and laptop at the same time!

These LG smart TV's are dirt cheap, look amazing, and come with awesome features like built in AirPlay and Screen mirroring so you can add a 2nd (or 3rd or 4th…) screen with no wires and no hassle!
Lauren loves the Hatch Rest+ and Wyze cameras
The Hatch Rest+ is a sound machine, night light, and clock all in one. It's perfect for babies and kids rooms since it will stay on through the night with continuous sounds—like white noise, wind, and rain. And it even has a battery so it will stay on through a power outage!

Wyze cameras are great as security cameras, baby monitors or even web cams in a pinch. They're also super affordable at around $30 each and their app is free.
Happy Holidays from all of us at TMC2!
Have questions or need more information on our Favorite Things? Give us a call today at 630-942-8622 or contact us here.